You did it – you booked your first skydive and your are getting ready for the time of your life!
There is just one question – did you add the skydiving pictures and skydiving videos package to your once in a lifetime experience?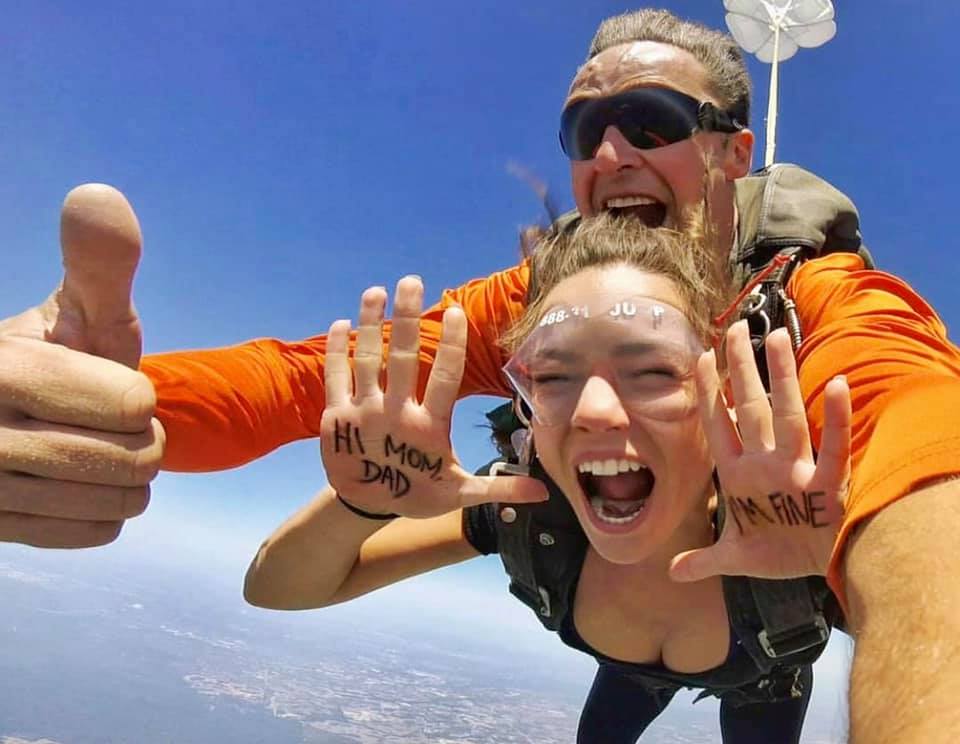 We often hear, "I don't need a video and pictures, I'll remember it."  We are here to assure you – adrenaline is an incredible mind erasing hormone.  You may remember parts of your first skydive and Jump Florida, but if you purchase the Skydiving Pictures and Skydiving Videos package you will be certain to relive the amazing memory over and over again with your friends, family, and social media network.
Jump Florida is lucky enough to be located where, on a clear day, you may see Tampa, Orlando, and St. Petersburg while you are in the air.  To capture these amazing views with your free fall smile, you have to add the Skydiving Pictures and Video package to your skydive.
If you are still not sure, take a look at some of our videos from past first time skydivers!