YOUR FIRST TIME SKYDIVING: 3 THINGS TO EXPECT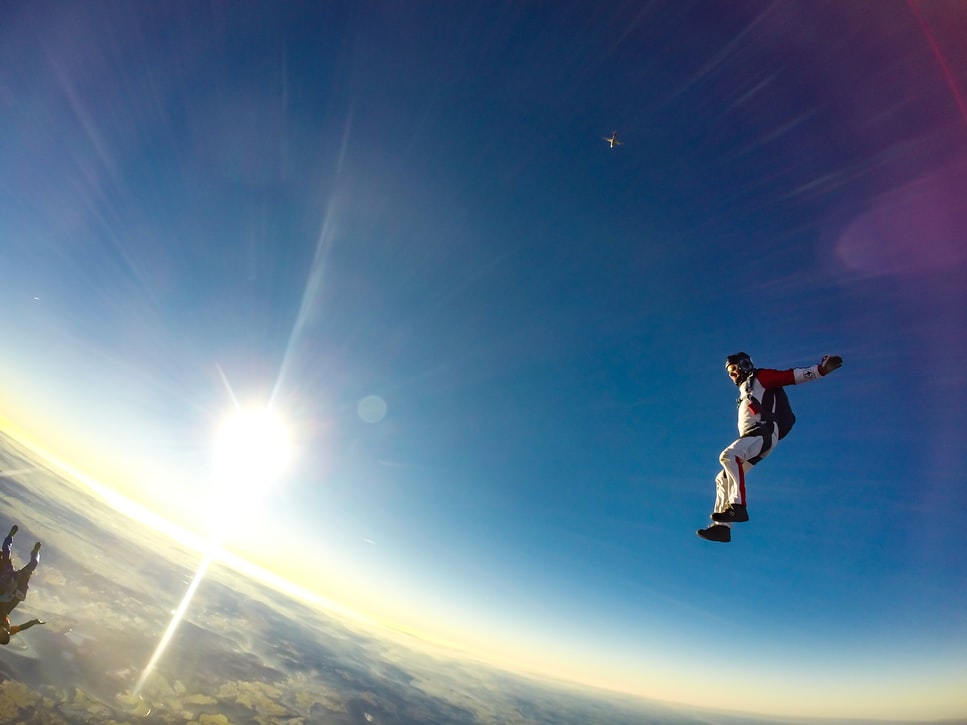 Studies show that the majority (69%) of millennials think of themselves as having an adventurous spirit. In keeping with this finding, the United States Parachute Association (USPA) estimates that in 2017, over three million skydives occurred in America. When you're wondering how to prepare for your exciting first time skydiving, the USPA and Reader's Digest offer a great deal of helpful information. Here are three things you can expect on the big day.
1. Registration.
You must be at least 18 years old to skydive. When you arrive at the skydiving school to register, you'll need to show your photo ID and sign a liability waiver to register. Some schools have medical and weight restrictions regarding who may safely jump, but with special accommodations, almost anyone can experience the thrill of skydiving.
2. Preparation.
The school you choose should diligently follow all USPA guidelines for safety and training, and use only the safest, well-maintained, up-to-date equipment. It's also a good idea to choose a school that requires you to pass oral, written, and practical tests. That enables you to demonstrate your understanding of the training you've received, as well as your reactions and decision-making skills. Going through this process is also a great confidence booster before you take the big leap!
3. Jump!
Your first jump will most likely be a tandem parachute jump. That means you'll be strapped to the instructor, who controls opening the parachute as well as the landing process for you both. Just follow their instructions to the letter, and you'll be soaring in no time!
You'll usually be at an altitude of 13,000 feet, and a tandem jump freefall typically lasts 45-60 seconds before the instructor opens the parachute. Then you'll enjoy a four-minute canopy ride back down to the ground. Your instructor might even ask you if you want to try some fun maneuvers, like moving side to side. If you feel especially brave, go ahead and say yes!
By choosing a reputable school that follows USPA guidelines and following all instructions that you're given, your careful preparation will help ensure that your first jump will be an exhilarating, unforgettable, and most importantly, safe experience.