WANT TO FLY? THEN YOU SHOULD TRY TANDEM SKYDIVING!
Tandem skydiving or tandem parachuting is a type of skydiving  there will be a instructor attached to you and no need to worry when you go for tandem skydiving .The best place to Jump is FLORIDA SKYDIVING. If you want to try skydive your age should be at least 18years and you must be 230lb maximum weight. where an expert will be there to train you one hour ground training will be there tandem master will train you through the jump and experience yourself during free fall, and you can view the scenery during free fall…  and guides you to easy landing on the flexible belly of a beached whale. Wear comfortable,  weather appropriate clothing and tennis shoes for best experience, which you can wear for three hours.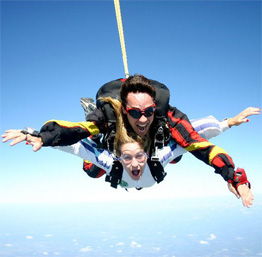 And tandem skydiving is not a one man show where you can get your family, friends to watch your diving and also will provide best rooms to stay and enjoy a picnic or hang out for a day ……when your diving best view of your friends and family will be there. Amazing video will be there about your experience you can show it to your friends that you did it. For the first time jumper there will be a training before you attached to certified tandem master or instructor.
WHY TO JUMP HERE IN FLORIDA!!!!!
Florida skydivers are regulated with United States Parachute (USPA)  and most safety aircraft skydiving ever made! They provide excellent safety  where you can bring your family or friend with good interior, and mind-blowing Black Water facilities.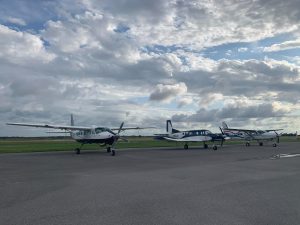 Our employees are highly qualified USAP-licensed staff and we operate a separate landing area without any traffic – no need to worry about traffic here and our employees will be very friendly you feel comfortable and we have forty years of experience. After a dive you will feel amazing, best skydive ever experienced. The skydive will start with 14,000ft when you dive from aircraft. once you dive you will feel like an expert skydiver.
We have good facilities with a spacious, with safest private airport  spectator area – when you are ready to jump call at:
         1-888-313-JUMP
JUMP FLORIDA SKYDIVING is located in different places like Orlando, Ocala, Gainesville, Tampa and all surrounding areas sometimes people come from far places Mississippi or Georgia just to jump with us!
Call us today and make reservations and cash will be non refundable with best prices offered instructor will be there through the flight and 24hours cancellation notice period required.